Your Trusted Yuma Private Investigator
Over 19 Years of Investigative Experience
Advanced Investigative Services, LLC is a Private Investigator in Yuma, AZ.
We are a full service private investigation agency. We can help with most all of your investigative needs. Criminal defense, complex cases, major felonies, family law, GPS tracking, backgrounds, missing persons, employee theft, witness location, interviews and more.
Need a Licensed Private Eye in Yuma?
We are the professional choice for private investigation in the following areas and more...
Criminal Defense
Civil Defense
Civil Plaintiffs
Complex Cases
Major Felonies
Background Checks
Employee Theft
Fraud
Child Custody Investigation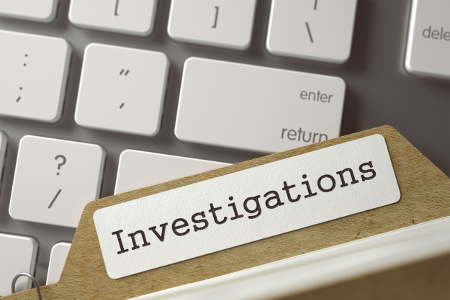 "My family was so thankful to find AIS. They really seemed to care about our issues and we were kept informed throughout the process. I highly recommend them to anyone that is need of an investigator."
-MD
"Advanced Investigative Services is one of the most professional services I've come across. They are focused in getting results to clients. I can trust the information and frequently request their services with maximum results."
-Luis M.
"Mike congratulations on your work on the Todd case. Your diligence and efforts resulted in proving there was no probable cause for his arrest. It was an honor to work with you on this case."
-Matt B.
Arizona Private Investigator Since 2013
Advanced Investigative Services, LLC opened in Arizona in 2013 to provide the community with a professional private detective choice. We pride ourselves on helping people when they need it the most and truly care about our clients.
We do not believe in "one size fits all". Every case and need is different, and so is our approach. A client that needs elder fraud investigation is quite different than a case of investigating for criminal defense. Regardless your the circumstances, we have the skills and professionalism to get the job done right for you!
Arizona Association of Licensed Private Investigators (AALPI)
As a Full Member of AALPI, we fully support and adhere to the AALPI Code of Ethics. Professionalism matters and we always serve our clients in a truthful, diligent and honorable manner. When you hire Advanced Investigative Services, you can be sure that we will adhere to all applicable laws, statutes and regulations of the State of Arizona. It is called Integrity.
Free Initial Consultation
During your consultation we will discuss your case in detail and determine if we can help. Every case is different and we do not believe in a one size fits all approach. We tailor our investigations to fit your specific needs.